Welcome to our website
For more than 40 years, our nurseries have supplied plant material to retail garden centers, wholesale growers, and landscape businesses throughout the United States and Canada.

Fairdale and Countryside nurseries are located in Oregon's fertile Willamette Valley. What began as a 25 acre farm has grown to four prime locations and 275 acres. Our farms on the banks of the Willamette and Pudding rivers are blessed with abundant water and silt loam soils. Our expertise extends to container, bare root, and field grown trees and shrubs. We are a self-sufficient nursery and control production by doing all of the seeding and grafting of our own plant material.

We specialize in Japanese maples, grafted conifers, boxwood, plus a large selection of other popular and unique specimen plants, B&B, and containers. Our wide array of plant material is selected to thrive in zones 3 and 9.
Our Nursery

Fairdale Nursery and Countryside Nursery grow a wide selection of quality nursery stock, from grafted conifers and Japanese maples to rhododendrons and other woody plants. We can supply your plant needs, from one-gallon containers to larger B&B and pot-in-pot sizes. As wholesale nurseries, we sell to the licensed trade.
Custom Grafted Grape Vines
Countryside Nursery and its sister company have been in business since 1980. Fifteen years ago, we began a collaboration with several local vineyards to develop a custom grafted vine.

Our containerized plants are rooted out and grown in a special soil-less media that provides the optimum growing environment. The container is a 3-5/8" square, 6" deep pot that has a soil volume in excess of 75 cubic inches. This large soil volume equates to a denser root mass, which will establish itself much quicker in the field.

We offer you the choice of supplying your own rootstock and budwood or we can source these for you, including scion wood for our unique, premium Pinot Noir, 4407. We also grow our own rootstock for grafting orders or for sale in its own right.

Countryside Nursery has the professional personnel, the equipment, and the ability to expand this program in container and bare root productions. We welcome the opportunity to grow with you. If you would like to order vines or if you have any questions, please call us at 503-678-0511 or email [email protected] for more details.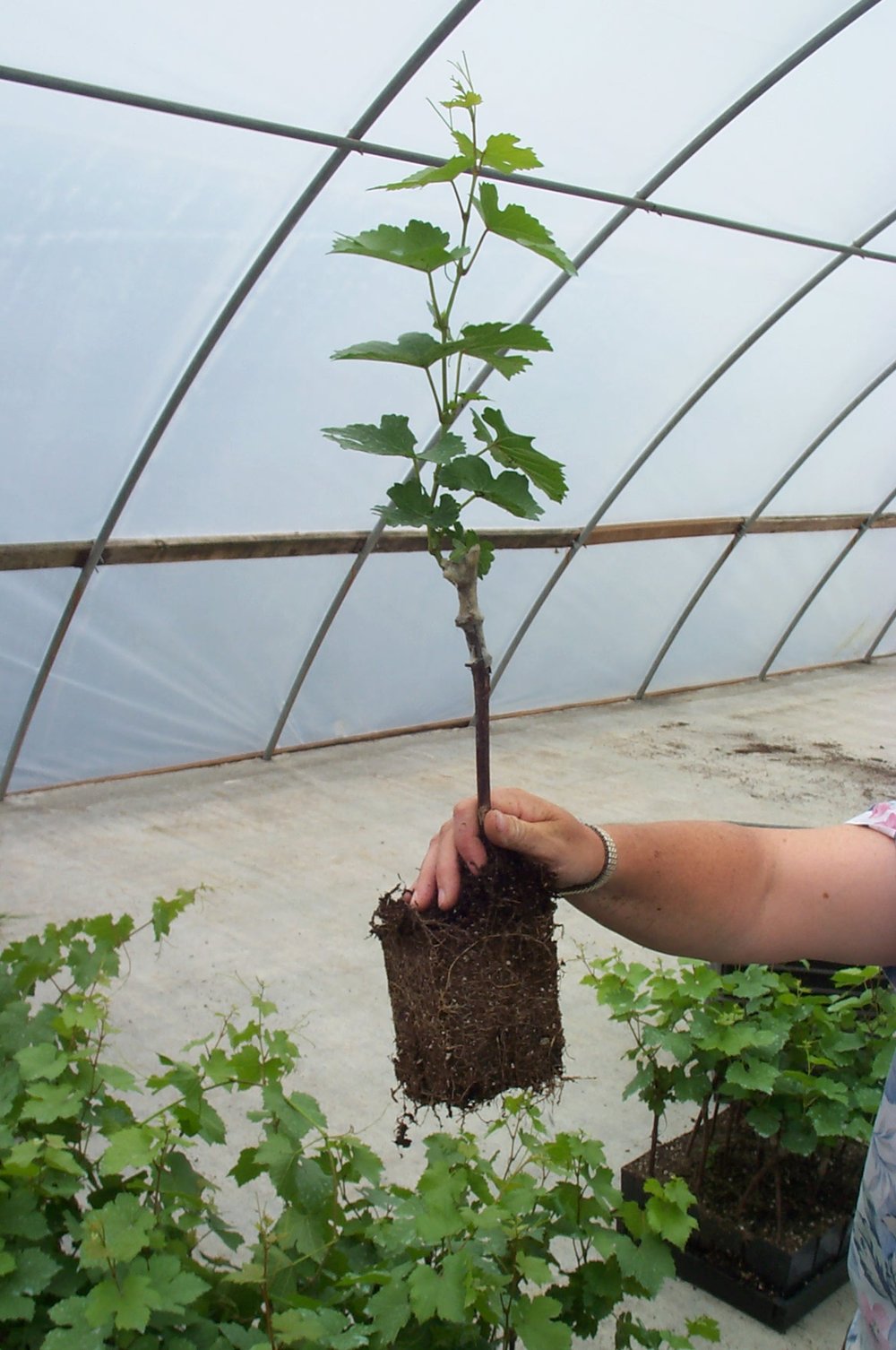 Time Saver Liner Programs





Our 5-gallon Time Savers Liner Program makes the ideal liner for producing 6-7 foot and larger material in a 4 or 5 year field cycle. Many of these grafts are already 6 or 7 years old and come in a fully rooted 5-gallon size ready to grow as soon as they are planted or shifted up.

Countryside Staff and Reps
Our management staff has horticultural educations, years of valuable experience, and takes great pride in producing some of the finest nursery stock available.
Management Staff
President

Adam Farley
Management Staff
General Manager
Greg Anderson
Management Staff
Controller
Rachelle Nguyen
Management Staff
Propagation Manager
Grape Sales
Donald Merrick
M-971-983-6386


Management Staff
Consultant
Mike Haugh
Outside Sales Rep.


Roger Purcell
St. Joseph, IL
M-217-202-0670
F-217-469-7356
[email protected]
Territories: IL, MN, WI
Outside Sales Rep.

David Kieser
Fort Wayne, IN
M-260-750-2197
F-260-482-1137
[email protected]
Territories: IN,
OH, MI



Outside Sales Rep.

Mike and Aaron Roberts
Lake Lotawana, MO
O-816-578-4135
M-816-810-5984
F-816-578-5449
[email protected]
Territories: AR, IA, KS, MO, NE, OK
Outside Sales Rep.

Barry Freeman
Washington Crossing, PA
O-215-493-8730
M-215-588-1669
F-717-568-2838
[email protected]
Territory: NJ
Outside Sales Rep.
Frank Holgerson

M-610-731-6834
[email protected]
Territories: CT, MA, ME, NH, NY, RI, VT, East PA